Skip to Main Content
It looks like you're using Internet Explorer 11 or older. This website works best with modern browsers such as the latest versions of Chrome, Firefox, Safari, and Edge. If you continue with this browser, you may see unexpected results.
About the Facilitator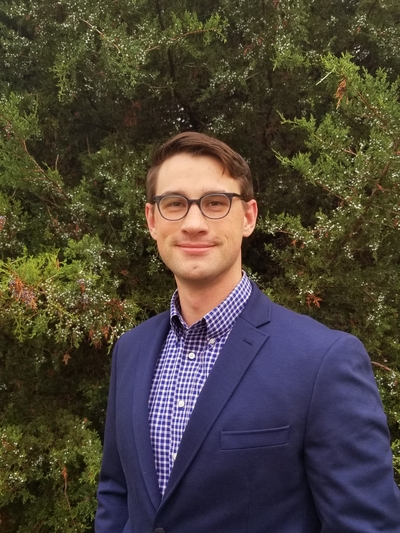 Michael Flierl is a Visiting Assistant Professor and Information Literacy & Research Engagement Librarian at The Ohio State University Libraries. In his current role he manages reference and coordinates a peer-coaching program for the OSU Columbus Campus main library—Thompson Library. Michael worked previously at Purdue University Libraries, mostly on the nationally recognized IMPACT course re-design program. He has published in various LIS journals including College & Research Libraries, The Journal of Academic Librarianship, and Library & Information Science Research. His research program focuses on the relationships between information literacy and student learning in both formal and informal learning environments.
Event Logistics
The ALI Information Literacy Committee hosted the free virtual discussion Fostering Meaningful Student Experiences: Post-Covid-19 Opportunities for Librarians on Thursday, December 9 at 11 a.m. Michael Flierl of The Ohio State University Libraries facilitated a guided conversation addressing how librarians can engage with today's college students.
Webinar Details:
What: Fostering Meaningful Student Experiences: Post-Covid-19 Opportunities for Librarians
When: Thursday, December 9th from 11:00am-12:00pm EST
Event Description
The Covid-19 pandemic has upended many of our routines. This severe disruption provides a singular opportunity to observe these ingrained patterns and behaviors and to meaningfully reflect on them. We have an opportunity to re-evaluate and re-imagine what we want to accomplish and how we want to go about it as librarians and educators. Institutional inertia was abruptly stopped and there is still time to alter the trajectory of higher education as it slowly ambles back to a path beyond the pandemic.
One area worthy of inquiry is the relationship between libraries and students. How can academic libraries become more essential to students' lives? How can we re-imagine library services, resources, and labor to inspire more deep and meaningful interactions with students? From the reference desk to the classroom, the ground is fertile for new approaches and new thinking on familiar problems like 'how to measure the libraries' contributions to student learning in one-shots?' to 'what is the goal of a reference interaction with a first-year undergraduate student?'.
This facilitated discussion aims to allow for reflection on these questions but also to re-examine what are the most pressing questions to ask. The session will include a brief introduction, small group break outs, and a concluding group discussion. The session will be collaborative and active participation is strongly encouraged.